Yamaha THR30 II Wireless Review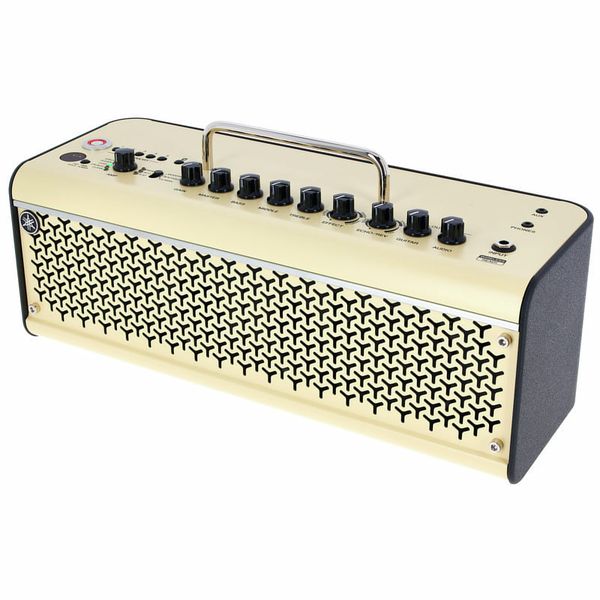 Disclaimer: the links in this article are simply affiliate links, which means I will earn a small commission if you will buy something from the shop after you have been there. Nothing will ever change for you, and this is a way to monetize and sustain my blog activity. 
Price: $549.99
Links to buy (affiliate links)
As a live musician, I have had lots of different small, portable guitar amps. I have been using both the Roland Cube 30 and 40 for so many years, as well as small Fender amps and many others.
It's very difficult to find a guitar amp that is good sounding, portable, and powerful enough to be used both during live gigs and rehearsal, but at the same time has a good quality sound, and it can be used both to study with headphones and as a study amp in a small room. 
I was thinking all of these abilities would be difficult to be included in one small single amp, until I tried the THR 30 by Yamaha.
This small amp is everything already mentioned and even more… As it can also be played wireless, and it also encompasses a small app for mobile phones that helps with controls and patches!
So, let's proceed with order, and let's see what this amazing amp from Yamaha has to offer.
Inside the Yamaha THR 30
The Yamaha THR30 II has a very direct and easy-to-use interface. Normally, all the amp emulators are very difficult to use and they have a long learning curve. Let's immediately say that this is not the case for the Yamaha THR 30. 
This amp's interface is immediately comprehensible, logical, and simple. 
The power switcher button is located on the left side, together with user memories buttons (to easily store our presets).
At the bottom left side, we can find a tuner, accessible with the tap tempo little button. The amp wheel gives us access to the different amps emulated by the unit: Clean, Crunch, Lead, High Gain, and Special.
Close to the amps wheel, can be found the bass switcher, which regulates the type of cut we decide to give to bass frequencies. Another switch allows choosing between classic, boutique, or modern type of response, to better emulate both Fender/clean oriented sounds, or American/Boogie type of distortions. This switch overall influences the type of dynamic response and feeling we are going to receive from the amp itself, other than the type of sound, of course.
In the center, we find the classic bass, middle, and treble controls together with the gain knob. The master knob controls the selected channel output volume. 
On the right side, we can find the effects knobs, both for modulations and delay/reverb. 
The panel is then completed with the jack input and aux and phones stereo outputs. 
Additional Features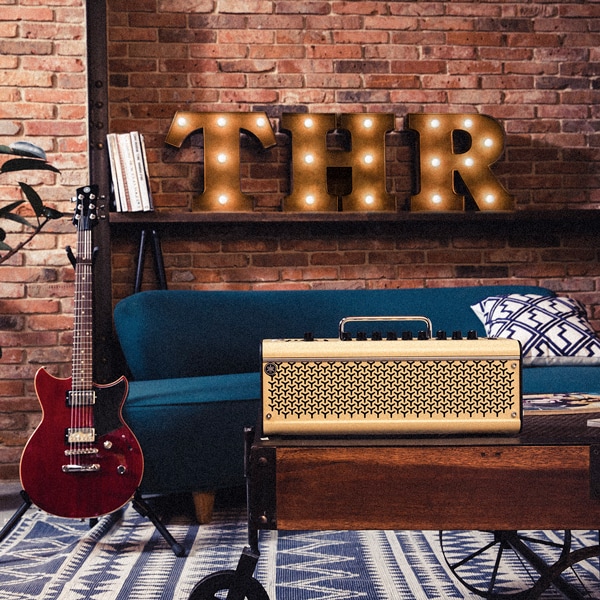 The Yamaha THR30 II Wireless contains 15 amps simulations as well as onboard professional effects like chorus, flanger, phaser and tremolo. We can also connect acoustic and semiacoustic guitars, bypassing the entire amp simulation system, all with a great dynamic response.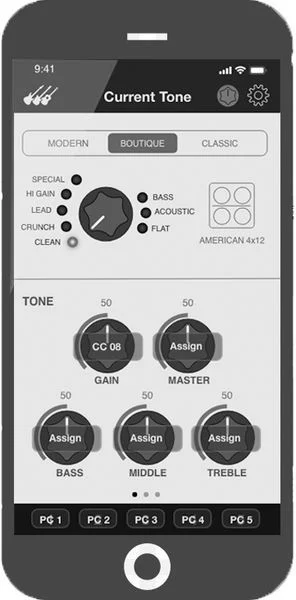 Bluetooth's support makes the THR30 II the ability to go Wireless so that we can easily play everywhere and bring our amp with us. It's also important to mention that this amp can be entirely powered with batteries, and this allows us to play practically with no external power supply, a very big advantage in tiny venues or on a trip.
Furthermore, Yamaha's THR Remote app will allow us to create your own custom presets. You can also access the THR30's compressor and noise gate for more tone-tweaking possibilities. And since the THR30 II Wireless features five user settings recall buttons, you can take up to five of your favorite tones with you anywhere.
How does it sound?
My impression is generally very positive concerning the clean sounds. 
They sound very rich and warm, the response is very dynamic and the amp is capable of amazing tones, especially at high volumes. 
I liked less the distortions, to be honest. These are generally a bit cold in my honest opinion, but the problem can be easily solved by taking the distortions out of good pedals, as this amp takes them splendidly.
The fact that the distortions are not super is normal, as we can't expect a sound coming from a tube 100W stack from these small dimensions. 
In any case, this little Yamaha beast does its job perfectly, and with a bit of tweaking even the lead and crunch sounds coming from the amp can become usable on a full scale.
I strongly recommend this amp to those who have to study in small rooms or for all the working musicians that need to play around in small venues, busking, or in any other situation in which a lot of volume and a very good sound is required. The battery power is a big plus, as usually these venues have very difficult access to power supplies. 
My verdict is overall very positive, and I strongly recommend this amplifier to any guitarist who wants to have a lot of fun without getting mad with a lot of weight and difficult settings. 
My name is Ignazio Di Salvo, well, Iggy for all my friends as my name is difficult to pronounce for non Italian speakers.
I am an Italian Guitarist, Singer, Composer, and Music Educator living in Belgium.  
I am passionate about music production and writing, I publish two articles every new week about music and music production-related topics.