Thomann Review (2023)
Thomann is one of the largest online retailers on the planet, and surely the largest of Europe.
Thomann is a company specializing in musical instruments and audio equipment, based in Germany.
They offer a wide catalog of different types of products: guitars, basses, drums, keyboards and pianos, studio equipment, and music accessories.
To complete the offer, Thomann has a fine selection of sheet music and music software. 
But what are the advantages to buy at Thomann's? I have been a client for more than 15 years now, and I recently started to work with them as an affiliate as well. I have only had very positive experiences, and their customer care is one of the best I have ever tried. Not counting that, they also contacted me directly to work with them as an affiliate. 
That's awesome, and I will tell you about all the details very soon in this article, so keep on reading!
They are well known by the musician's community for their fair prices, fast shipping, and as mentioned, amazing customer care.
The company was founded in 1954 by Hans Thomann and has been growing up exponentially over the years.
The company is now run by his sons, and they also have a physical store in Treppendorf, Germany, which is the largest European music store. They have a loyal customer base and a strong online presence. They are present in all the most important European countries and their website is available in multiple languages. 
So, what's special about Thomann? Let's discover it together!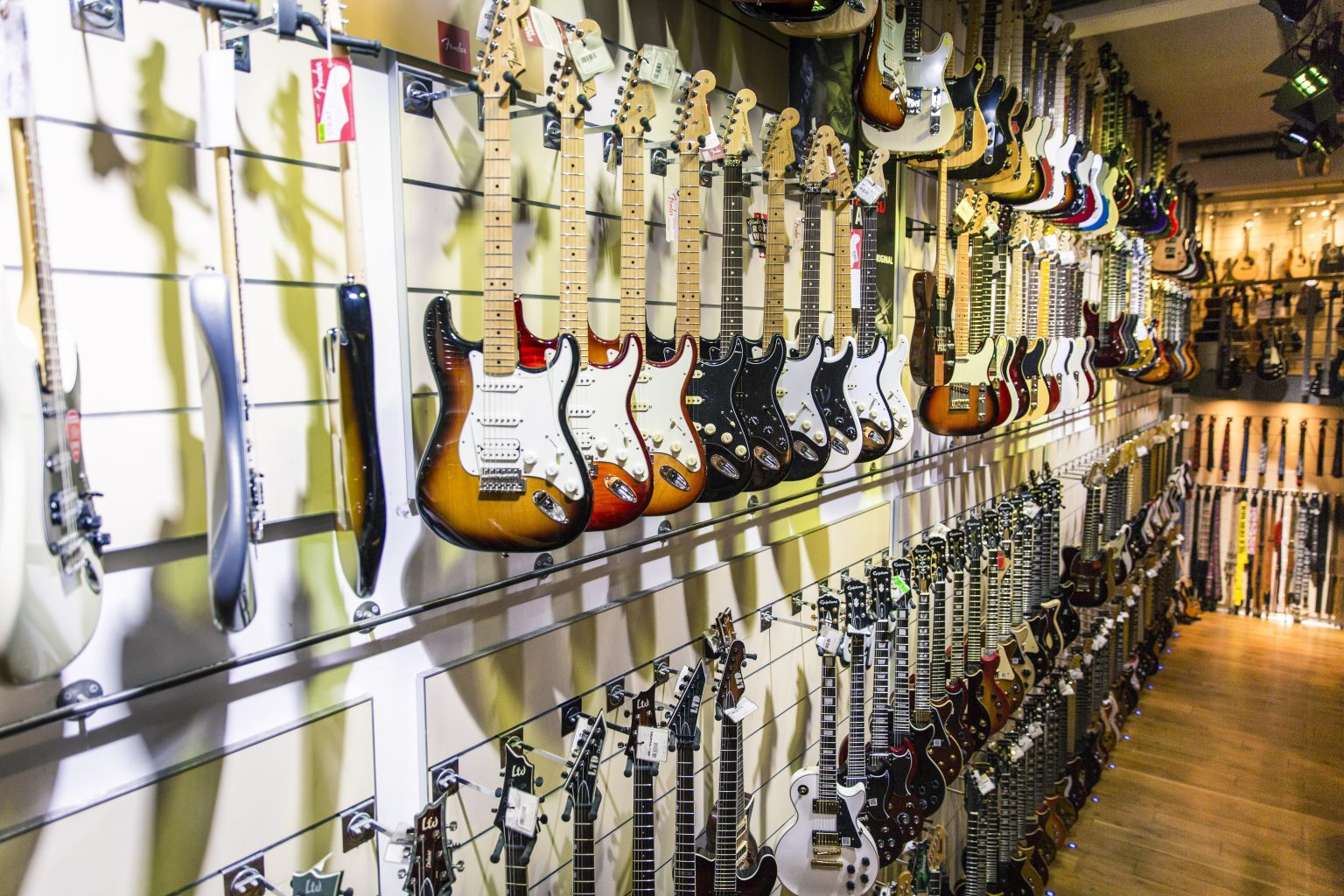 As mentioned above, Thomann is one of the world's largest musical instrument retailers, and certainly the largest in Europe. At Thomann you will find instruments you won't find easily on other retailers like Amazon or other specialized online stores.
Thomann has also a good reputation to buy professional audio and recording studio equipment, like cables, professional speakers, rack effects, mixers, and other studio gear. You will also find DJ consoles and everything for music production, both software, and hardware.
Thomann's catalog includes:
Guitars: you can choose among electric, acoustic, lap steel, dobro, banjos, and mandolins from all the most important brands, from Fender and Gibson to PRS and Ibanez with everything in the middle.

Drums: drum kits and all possible accessories from the most important brands in the market.

Keyboards: digital pianos, synthesizers, synths in the rack, and various MIDI controllers.

Recording equipment:  audio interfaces and sound cards, different types of microphones, monitors for live and studio and much more.

Amplifiers: for guitar, bass, keyboard, and vocals as well as PA systems.

PA systems: speakers, mixers, and all possible equipment for live gigs.

Sheet Music: transcriptions for different types of instruments, as well as didactic materials. 

Software and hardware for music production: Cubase, Protools etc.

Accessories for all types of instruments.
Everything is easily accessible through their website. The catalog is constantly updated and available in different languages. It is very easy to find what you are searching for in all the categories mentioned above, and everything is ordered by price or other parameters that are very easy to set up.
Thomann also has a function on the website where the customers can find all the products compatible or alternative to the product they are looking at. It is then very easy to make comparison, also because customers can review each product and rate it. 
Competitive prices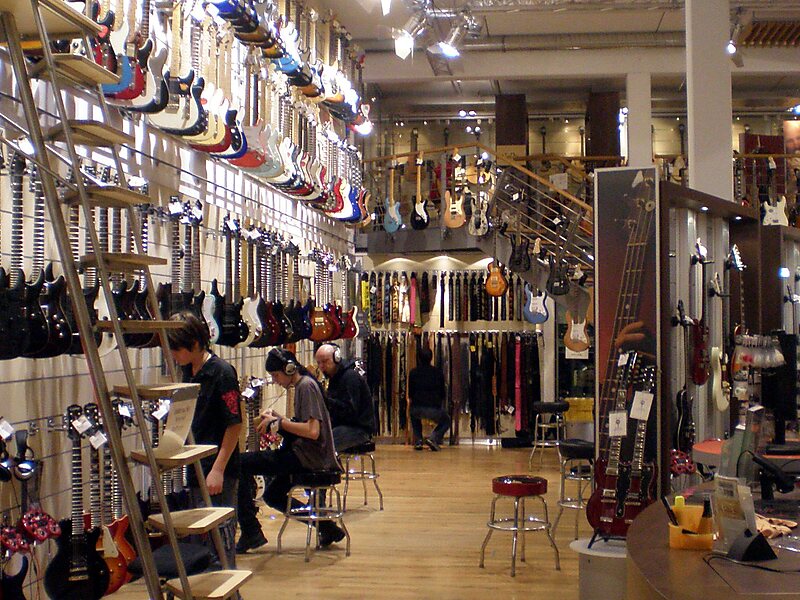 Thomann's prices are generally considered fair and competitive, especially when compared to other retailers.
Despite the prices may vary depending on the European country where the client is located, Thomann's prices are generally in the affordable range for any pocket.
They also offer regular sales and discounts from time to time, depending on the selected items.
They also have a price match guarantee on their website, where they will match the price of a competitor for the same product, so it becomes easier for the clients to make comparisons and be perfectly aware of their purchase.
Delivery time
My personal experience with the delivery time of all the items has been more than good. Being located in Belgium, I always receive the ordered items in one or two days max. I know that this depends on many factors, and probably it's not the same if you are located out of any city center in the countryside, but Thomann's delivery time is always on point. 
Expeditions are safely and securely packed and sent through a courier service to the destination. The expedition time will however depend on the country in which the client is located. 
There are several options for the expeditions:
Standard shipping: orders within Europe are usually delivered within 2-5 working days. Orders outside of Europe may take up to 10 working days depending on the location.
Express shipping: made if clients need their order quickly. In that case, it takes 1-2 work days for Europe and up to five days outside of Europe.
Pick-up in Store: this option is valid for all the clients that can physically pass by the nearest store and pick up their item
Of course, these delivery times are estimated and may vary, but in my personal experience, the delivery is always on time and never had issues in many years.
Customers can track their order via the tracking link provided in the shipment confirmation email, and they can contact customer support anytime.
Payment options
Thomann offers a multitude of possible payment methods. And that is something that is always appreciated from a consumer's point of view.
Credit card: Visa, MasterCard, American Express, Diners Club card.
Paypal.
Amazon Pay.
Bank transfer.
Cash on delivery.
Notice that for company purchases, the VAT is excluded. 
Amazing Client Service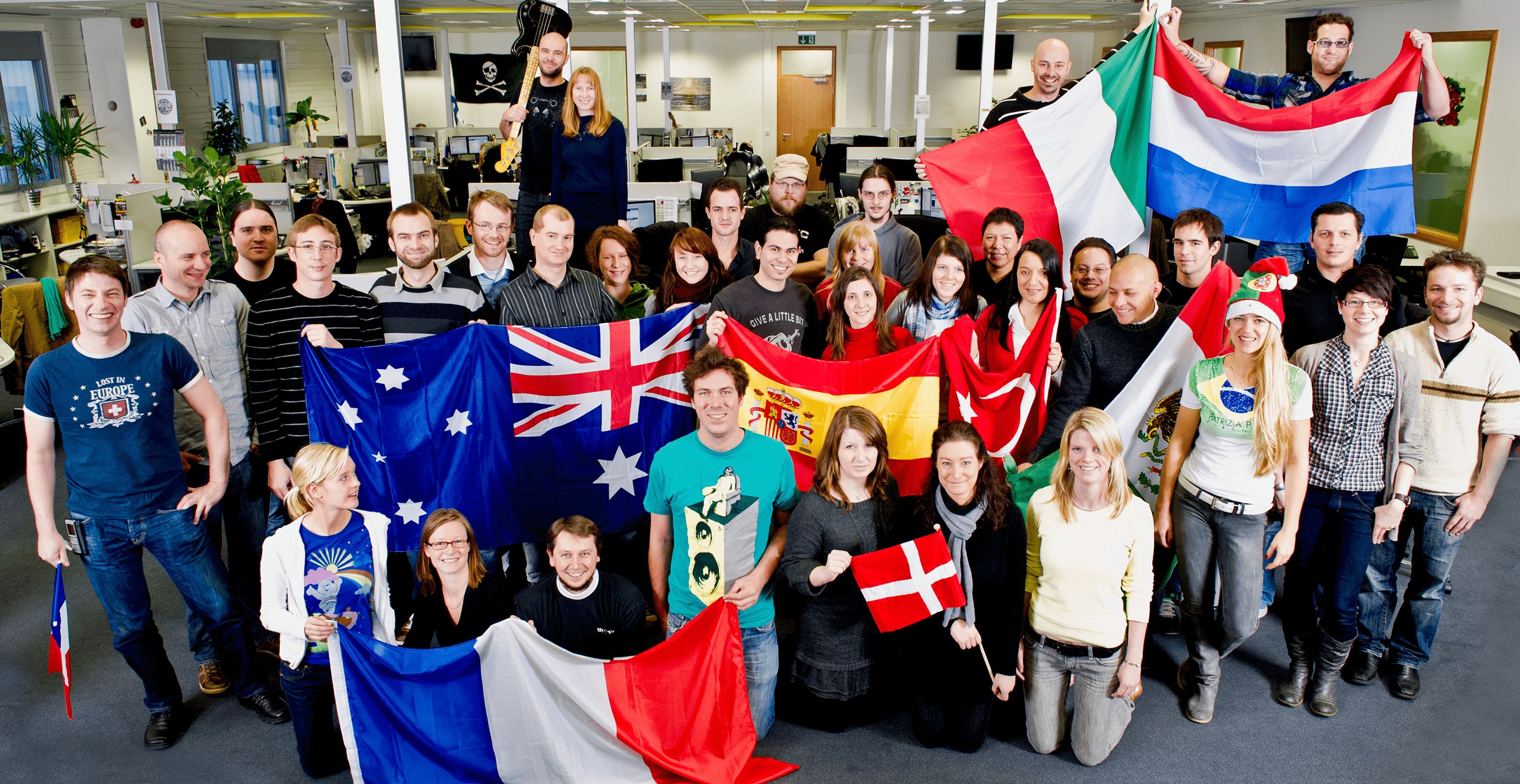 Thomann Customer Service is one of the best I have ever tried. I bought my in-ear monitors with them and after a while the little cap of the right headphone has been broken. 
They sent me for free 2 bottles of replacing caps, not mentioning they answered me in less than 24 hours.
They are very relatable, gentle, and they surely really care about their customers.
The customer service can be contacted by email, phone call, by opening an online ticket or by live chat. 
They indeed are well known for their meticulous attention to the clients, and they answer quickly and efficiently.
In addiction to that, Thomann has a big online community of music enthusiast that are ready to share their experience with each and every product on the online catalog. 
Here you can find other reviews of Thomann's articles, always in my blog:
My name is Ignazio Di Salvo, well, Iggy for all my friends as my name is difficult to pronounce for non Italian speakers.
I am an Italian Guitarist, Singer, Composer, and Music Educator living in Belgium.  
I am passionate about music production and writing, I publish two articles every new week about music and music production-related topics. 
Disclaimer: the links in this article simply affiliate links, which means I will earn a small commission if you will buy something from the shop after you have been there. Nothing will ever change for you, and this is a way to monetize and sustain my blog activity.