Best FRFR speakers 2023 : 5 Best speakers for your modeling amps
Digital modeling is becoming more and more present in today's stages. It is very frequent to be asked to play directly to the PA using in-ear monitors nowadays, and tube amps are (sigh) slowly disappearing from live concerts.
The reason is given by the fact that the sound is way easier to manage without mic'ing a real amp, and the guitarist can benefit from the midi options to jump from one patch to another easily, changing sounds in real-time.
Depending on the stage we are in, we however need a good FRFR speaker to hear ourselves while playing. 
Even if we are not using a real amp, we need something closer to it to better have full dynamic control on each note we play. 
To reach this purpose, an FRFR monitor could be the solution. 
These types of monitors in fact are perfectly balanced for digital emulators, like the Kemper, the Helix or the Headrush products. The only difference is that they don't "color" the sound (differently from tube amps), and give back exactly the same tonal characteristics of the amp and the cabinet we are emulating digitally.
But which are the best options among the FRFR cabinets?
In this article, I resumed the Best FRFR speakers 2023: 5 Best speakers for your modeling amps
Line6 Powercab 212 Plus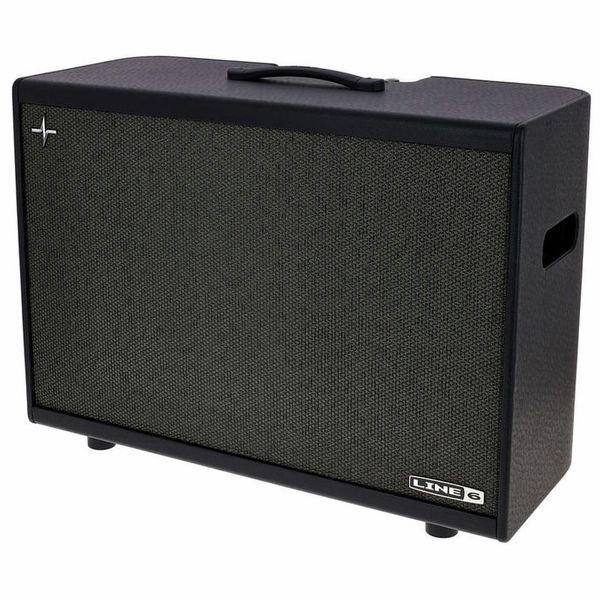 Average price: $1,499.99
Links to buy
PROS
Speaker options
Overall good design
Clear sound
CONS
Would need more volume in big places 
Line 6 is renowned to be a company that revolutionized the guitar amplifiers market with its digital philosophy. 
From the POD back in early '2000, Line 6 products evolved a lot over the years, and today the Helix is probably the processor that is establishing its presence more and more in professional stages. 
The Powercab 212 Plus is for sure the direct consequence of all these successes. It provides a very transparent sound, ideal to be paired with Helix or other effect processors. Its onboard speaker emulator will give to the guitarist a very close feeling of a real guitar amplifier, but with the tonal character of the digitally emulated amps and effects chain. 
The Powercab is for sure a wise choice if we are searching for a real amp feeling but with the tonal flexibility of digital emulation.
Kemper Kabinet 200-watt 1×12″ Cabinet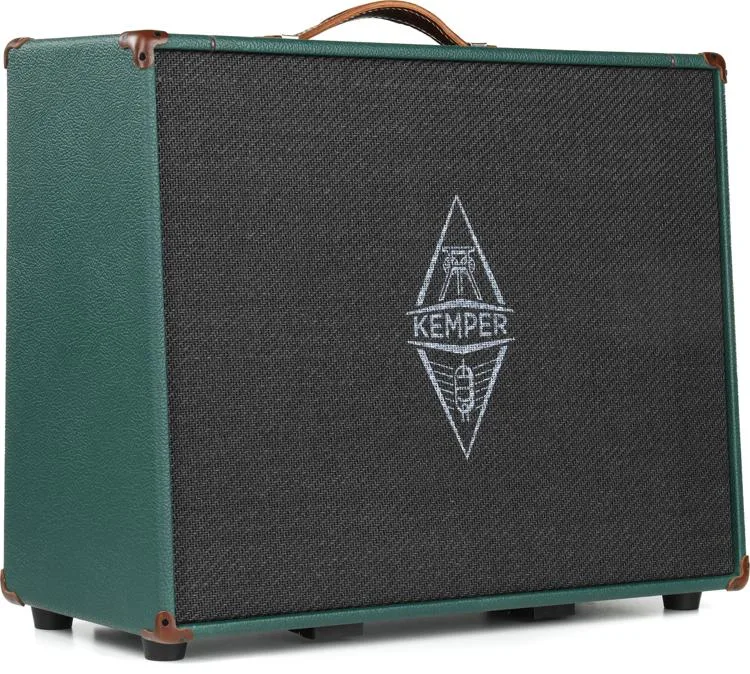 Average Price: $540.00
Links to buy: 
PROS:
Matches the Kemper
Honest price
Available powered and not powered
Very High-Quality Speaker emulations
CONS:
With its very good-looking green Tolex cover and the vintage-oriented coating, the Kemper Kabinet is the perfect match for the Kemper profiler, but not only.
Available both in powered and not-powered versions, the Kemper Kabinet is equipped with different speaking emulations to provide the feeling of a real guitar amplifier. It can be both used with the speaking emulations and IRs coming from the Kemper, or it can provide its proper speaker emulations by itself. 
For a very fair price, we can get a highly-professional product, to be used with the Kemper indeed, but also with other different digital emulators. The sound is awesome, and it provides the closest possible feeling of a real amp. 
Headrush FRFR-112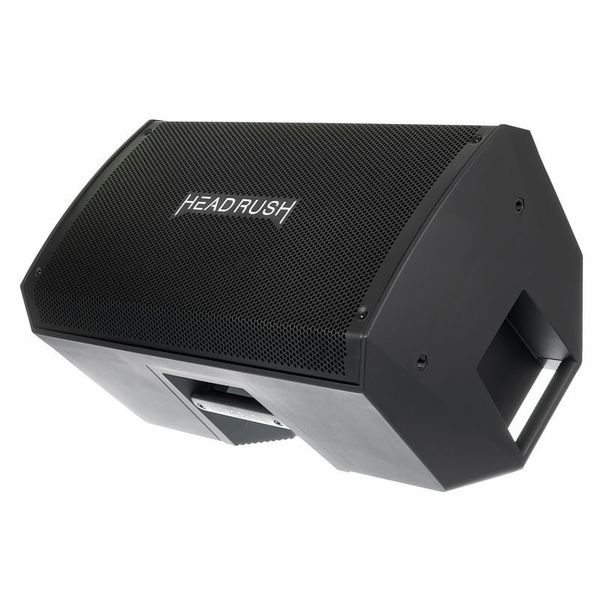 Average price: $399.00
Links to buy
PROS
CONS
It starts to distort a bit when it is pushed too much
With its 2000W of power, the Headrush is for sure a good choice both for the price and for the results.
It is perfect for digital emulators thanks to the flat and neutral response it provides and it guarantees a natural punch and headroom for all our guitar sounds. We can both use it as a monitor in front of us or standing up as a standard speaker thanks to its pole stand
It's equipped with a custom 12″ speaker and a high-frequency driver with a Contour EQ switch to improve mushy-sounding stage mixes, a very useful tool for live gigs in small clubs. 
Boss Katana 100 MKII Bundle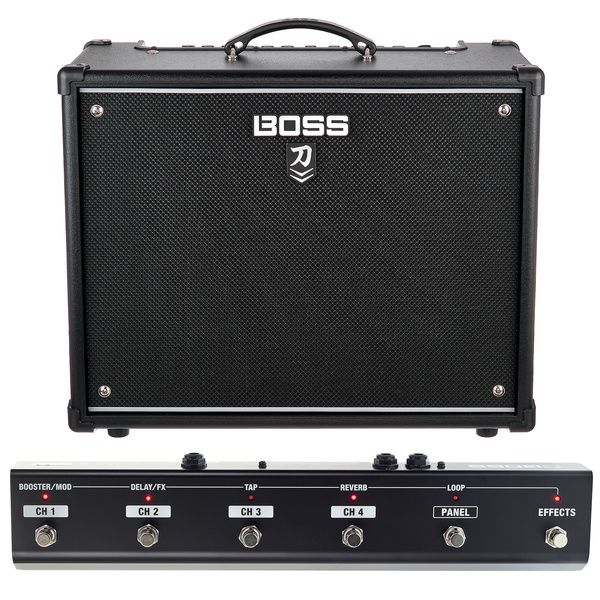 Average price: $349.99
Links to buy
PROS:
Works great as FRFR monitor as well as a backup amp
Compact and lightweight
Affordable price
CONS
In certain circumstances, could be not loud enough
So, last but not least, my choice goes for Boss Katana. This small amplifier is great both as an FRFR monitor and as a guitar amp. 
With its 100-watt output section and its 12 inches 12-inch speaker, it is perfect to amplify existing modelers and preamps. It is created to provide an all-in-one solution for every gig, as it is equipped already with integrated effects and amps simulations, as well as a cab-emulated output. 
The Boss Katana is the perfect weapon for every musical use, and it can be fairly carried around due to its relatively light weight.
It is also provided with a remote footswitch pedalboard that gives access to all the major functions.
Conclusion
So these are my favorite choices in therm of FRFR speakers.
Being a big HELIX fan and using it during my gigs, I think this would be very oriented to use one of them for my live gigs, and probably the line 6 cabinet is the one that attracts me the most. 
It's all for today, folks! I will see you in the next article. 
Ignazio
My name is Ignazio Di Salvo, well, Iggy for all my friends as my name is difficult to pronounce for non Italian speakers.
I am an Italian Guitarist, Singer, Composer, and Music Educator living in Belgium.  
I am passionate about music production and writing, I publish two articles every new week about music and music production-related topics. 
Disclaimer: the links in this article are simply affiliate links, which means I will earn a small commission if you will buy something from the shop after you have been there. Nothing will ever change for you, and this is a way to monetize and sustain my blog activity.