How to sound like Andy Timmons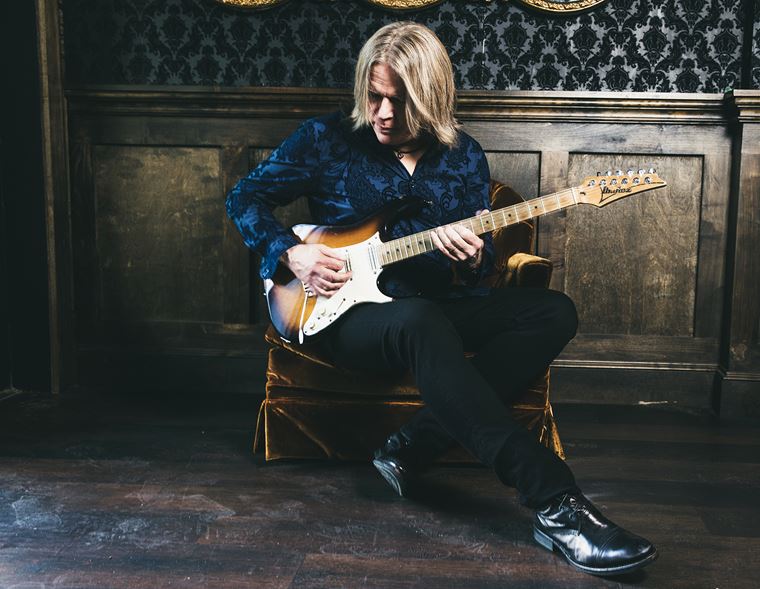 Andy Timmons is without any doubt one of my all-time favorite guitarists. He's the perfect combination between vintage sounds and modernism, shredding and use of melodies. 
His style is a meeting of Blues and Hendrix-oriented style, with other influences coming from Rock and Jazz. 
I spent hours as a kid trying to play as good as possible songs like "Electric Gypsy" or "Cry For You".
To perfectly play his songs, it is necessary a certain dose of technical ability together with the control of the nuances of every note. Andy is very expressive, and to me, he belongs to those guitar players that transcend the instrument, making it singing and getting along with unforgettable melodies. 
I could define his sound and playing approach as a modern Jimi Hendrix, but with different elements both in sound and composition. 
In this article, I will explain to you how to sound like Andy Timmons and which are the best strategies to imitate his sound and technical approach!
Let's start! Andy Timmons' Guitars
The first footprint of Andy Timmons' sound comes from the guitar, of course. 
Andy always preferred the kind of vintage-sounding strat-type guitars during his career. 
During the late '90, he signed with Ibanez Guitars, and he received his first signature model. The peculiarity of this first signature model was the combination between vintage and modern sounds. 
The initial AT200 and AT300 models were guitars made to combine bluesy sounds with access to shredding. 
With the 22 frets and the similarity to S-types of guitars, they were able to produce and combine different tones, able to cover several types of sounds from Rock to Blues, Metal, and Jazz. 
The natural evolution of this instrument brought today to models like the ATZ10P, which introduce roasted maple necks to obtain more stability in tuning and a wider sound. 
Definitely, the guitar is the first thing to take care of if we want to get into his world. I recommend guitars with 22 frets and single coils or mini humbuckers pickups to have access to brighter tones.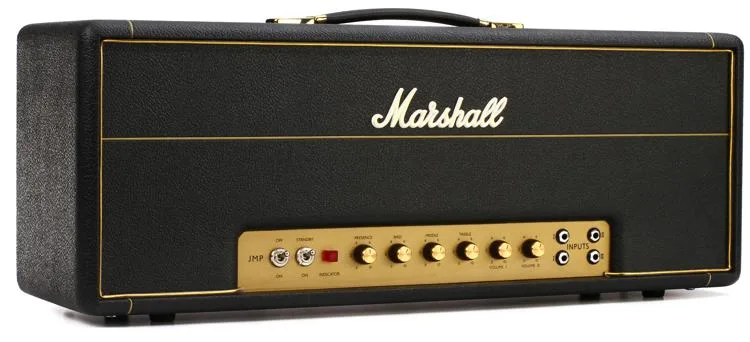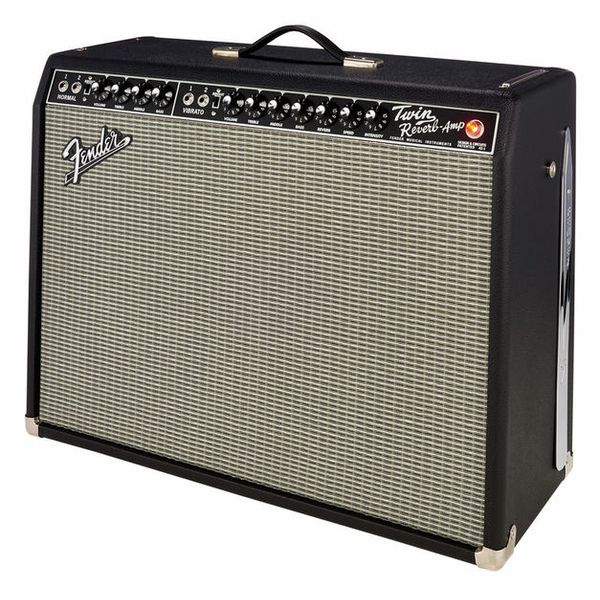 In Andy's home studio there are many different vintage amplifiers, like Fender, Marshall, or Vox.
In general, he prefers amplifiers with very dynamic responses and wide clean, and crunchy sounds with all frequencies well open in the spectrum. 
He's been using live the Mesa Boogie Lonestar which is currently out of production.
The Lonestar can be easily replaced by the Mesa Boogie Mark V or the Victory V130 The Super Jack.
.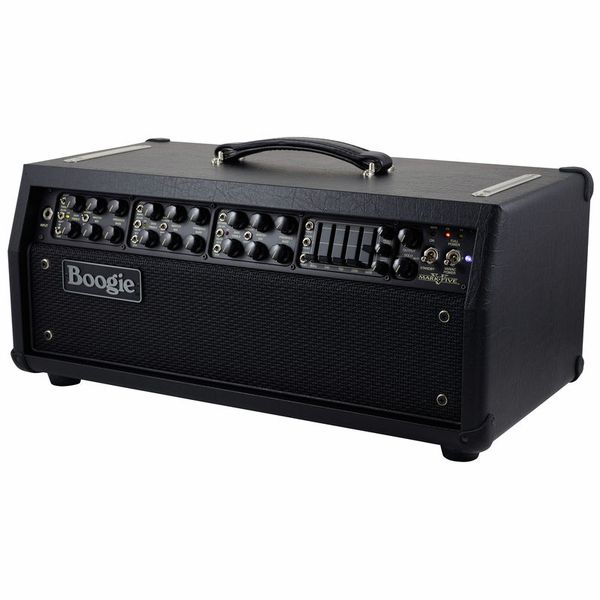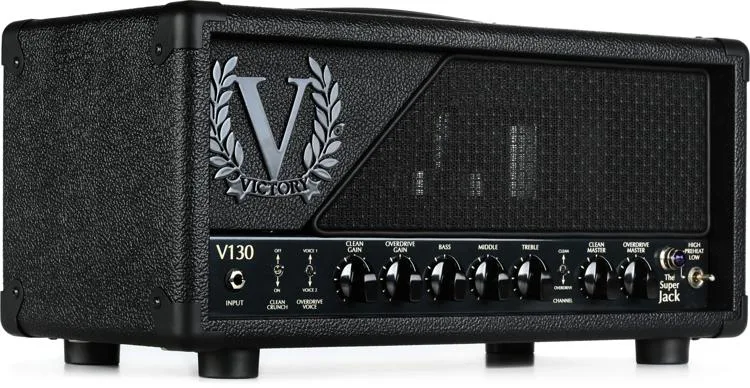 Effects
Like many other classic rock and blues guitarists, Andy prefers pedals that are transparent and that allow the player to be as more expressive as possible. 
He uses different layers of clean and boosted clean, crunch, and lead sounds depending on the nuances he wants to obtain. 
For the overdrives, he uses mostly a Boss Blues driver or sometimes even the Ibanez Tube Screamer to saturate the amplifier's input, especially when using the Mesa Boogie Lonestar. These pedals provide a warm, creamy, and delicate overdrive sound, ideal to play open chords and bluesy phrases, typical of his style. 
Although not expensive, these pedals add the necessary sustain and drive to any tube amp without coloring the sound too much.  
Boss Blues Driver
Ibanez Tubescreamer
For the distortions, Andy uses a Tube Driver and a Fuzz Face. These pedals have still a very classic and blues character, but they are modern and full of good harmonics to perfectly fit tube amps. 
These pedals have a tremendous bluesy punch but at the same time they are warm and round, and they cut the mix more on the middle frequencies, so they are perfect for solos and rendering as good as possible the harmonic sounds while using bending and vibratos.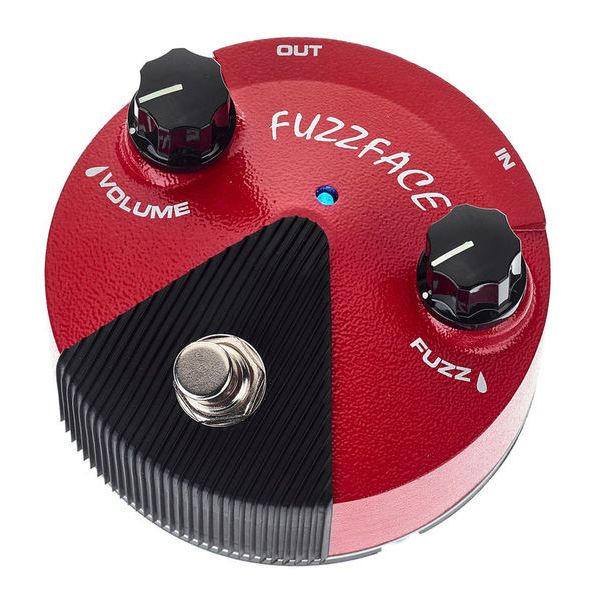 Delays and ambient effects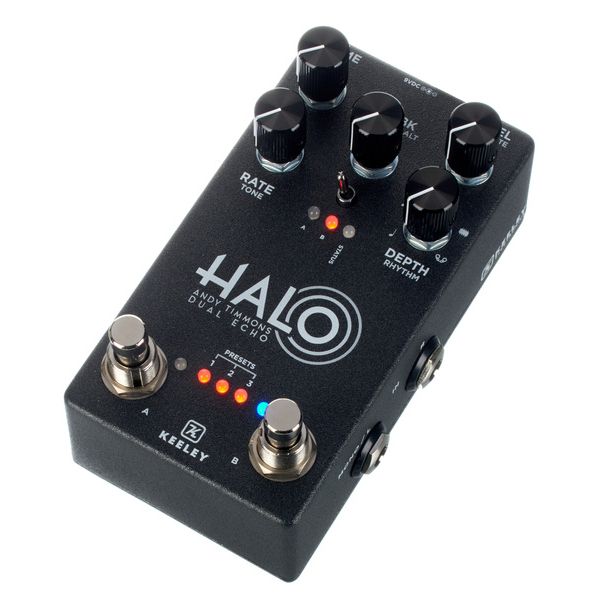 Ambient effects and delays are a crucial part of Andy's pedalboard. 
He uses long delays for solos and shorter delays and reverb for rhythm parts, arpeggios, and riffs. 
For very long time Andy used the classic Memory Man delay.
The memory man has been today replaced by the Strymon pedals, which are much more modern, and give the possibility to memorize different patches for several different uses. 
The Strymon pedals represent the state of the art concerning guitar pedals, and even if a bit pricey they will give back wide deep and rich sounds.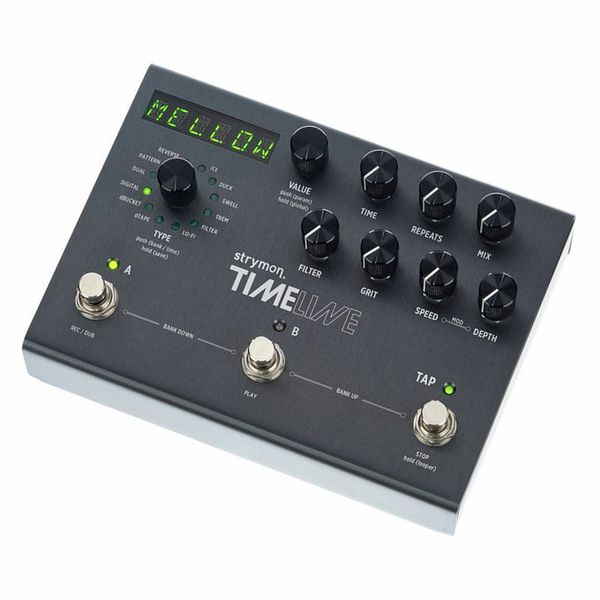 It's all for today, folks! See you in the next article! 
Ignazio
My name is Ignazio Di Salvo, well, Iggy for all my friends as my name is difficult to pronounce for non Italian speakers.
I am an Italian Guitarist, Singer, Composer, and Music Educator living in Belgium.  
I am passionate about music production and writing, I publish two articles every new week about music and music production-related topics. 
Note about the links: many of the links in this article are affiliate links. It means that if you will buy something after you click on one of them, I will earn a small commission. Nothing will ever change for you, and you won't be affected in any way.