5 best guitar amps under 1000$(2023)
The correct choice of our guitar amplifier is absolutely crucial for our sound… and our back!
More than 50% of what people perceive of us as guitar players comes from the sound we produce. 
Even a fantastic guitarist with a very bad sound can be perceived not in the correct way during a live show.
In times when guitar amps are slowly disappearing from big stages, there are still so many (like me) that want and prefer a real amp on stage to have that punch and warmth coming from tubes.
The fact is that tube amps are incredibly expensive, especially if you are searching for something that will be valuable in time.
1000$ is however already enough to get something that could last, and there are many opportunities in today's market for that price.
If you are someone that is slowly jumping into the musician's professional life, most probably you won't have an enormous budget to dedicate to buying a fancy and expensive amp.
In this article, I will show you the 5 best guitar amps under 1000$ for your live gigs, studio or home playing.
Let's start!
Boss Katana-Artist MkII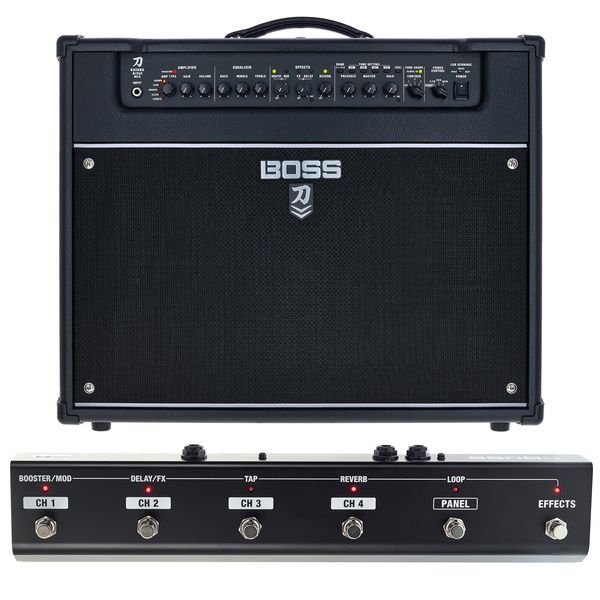 Average price: $499.99
Links to buy
The Boss Katana is a modeling combo amplifier for electric guitar.
Able to reach 100W full power, this combo will offer maximum flexibility and portability at a very fair price.
The Katana has three main channels, CLEAN CRUNCH, and LEAD that offer a total of 10 different amp tones.
You will be able to cover sounds from Jazz and Funk to Rock and Metal. Each channel is also provided with an independent EQ section to better sculpt your tones.
Additional features include a foot-switchable solo boost for soloing, and a direct line out with an amp cab simulator, to directly bypass the speaker and to go to a mixer without the need of mic'ing the amp while on stage.
Last but not least, the stereo option will give you the possibility to switch to stereo effects to embrace rich choruses and pan-pot delays. 
Vox AC15 C1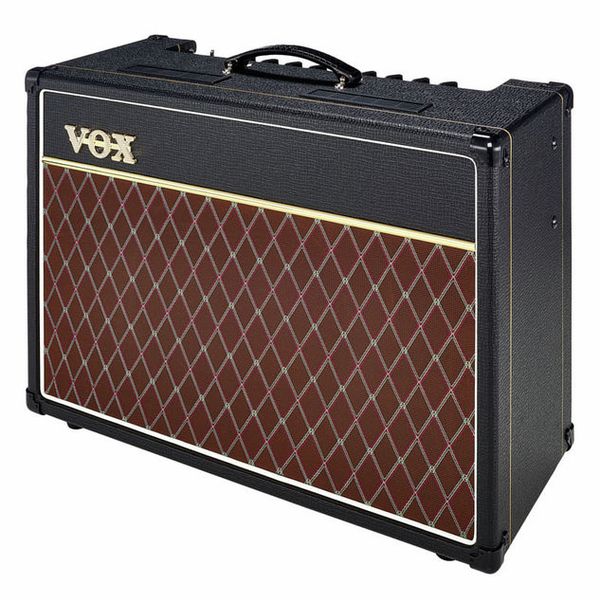 Average price: $699.99
Links to buy
The AC-15 is a small combo that perfectly recreates the classic British sounds of VOX amplifiers.
With his Celestion 25 Watts speaker, you will be able to have access to creamy tones, wide clean sounds, and well-scooped crunches for all your needs.
VOX is the classic tone that made famous bands like Queen and U2, and that is perfect for bluesy sounds for the headroom and the overall quality of the clean sounds.
It is also equipped on board with a reverb and a tremolo. 
If you are searching for a classic vintage tone at a fair price with additional portability and intuitive use, this AC-15 is definitely the one you will want to get. 
Marshall DSL20CR 1×12″ 20-watt Tube Combo Amp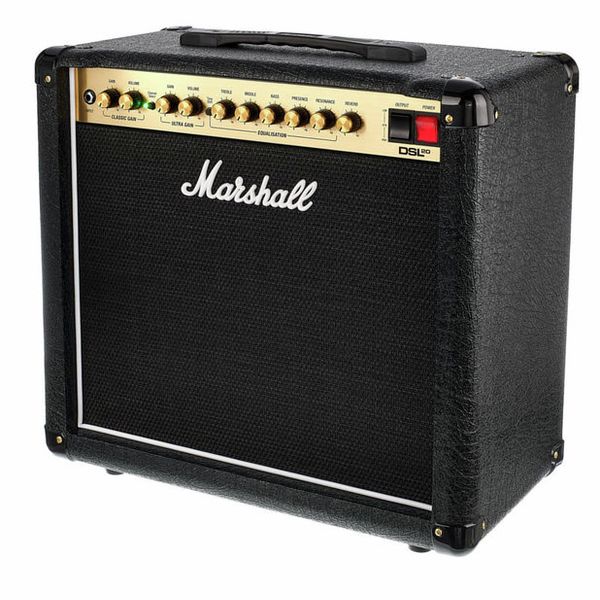 Average price: $799.95
Links to buy
The DSL20 is the perfect small amplifier that will allow you to recreate the classic Marshall sounds that made famous an incredible number of bands and artists.
The two Clean and Lead channels both have independent EQ controls, which have been recently improved by Marshall Amps and that help to properly obtain the desired sound.
With the classic duo of ECC83 for the preamp and the EL34 tubes for the power amp, this small beast will provide the necessary power to play both in small and big stages.
On top of that, the Softube speaker-emulated output can be used for direct recording and monitoring. 
Fender Blues Junior IV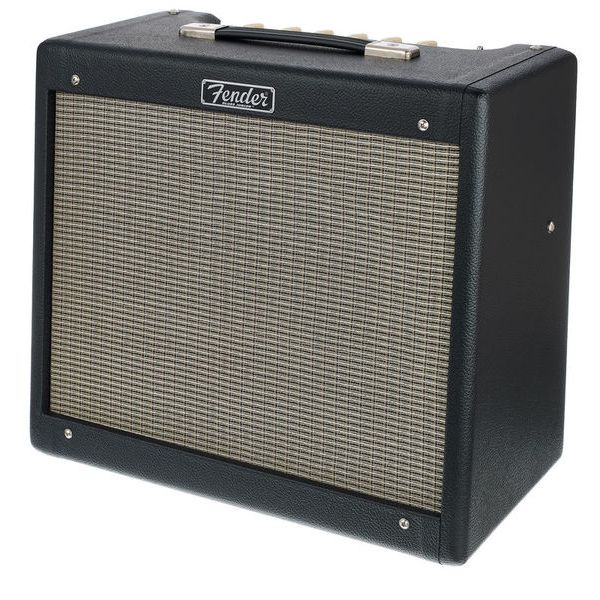 Average price : $749.99
Links to buy
Fender amps are always a guarantee in terms of the quality of the sound, especially the clean sound. 
The Fender Blues Junior is the perfect amp for small club gigs, but it can stay and do its dirty job even on bigger stages. 
With a power of 15 watts, EL-34 power tubes, and an upgraded Celestion A-type 12-inch speaker, the Fender Blues Junior is also a very good amp to use with pedals.
The Blues Junior has got one single channel, equipped with a simple but effective EQ section. On-board reverb and footswitch are included.
The Blues Junior is a good balance between portability, sound, and fair price.
Blackstar HT-5R MkII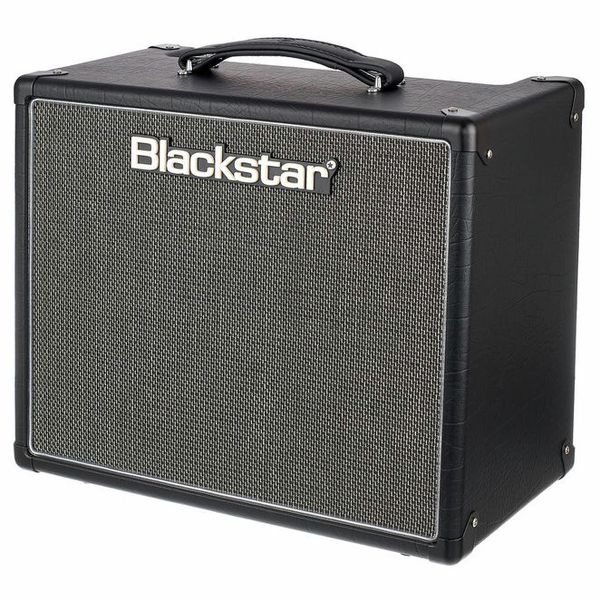 Average price: $549.99
Links to buy
The HT-5R has always been a top seller for Blackstar. At five watts, it's the quintessential low-watt practice amp. And the MkII version ups the ante with revoiced channels and a plethora of player-friendly features borrowed from its higher-watt brethren.
The HT-5R MkII's upgraded clean channel epitomizes the modern boutique tone, while its drive channel serves up a muscular array of distorted textures.
And thanks to Blackstar's patented Infinite Shape Feature, you can dial in everything from inspiring British edge-of-breakup grit to tight and punchy American high gain. You also get an onboard reverb, speaker-emulated output, USB output, effects loop, and more.
The HT-5R MkII is an excellent all-rounder for your practice space or studio — it delivers premium tube tone no matter what situation you use it in.
It's all for today, folks! I will see you in the next article!
My name is Ignazio Di Salvo, well, Iggy for all my friends as my name is difficult to pronounce for non Italian speakers.
I am an Italian Guitarist, Singer, Composer, and Music Educator living in Belgium.  
I am passionate about music production and writing, I publish two articles every new week about music and music production-related topics. 
Note about the links: many of the links in this article are affiliate links. It means that if you will buy something after you click on one of them, I will earn a small commission. Nothing will ever change for you, and you won't be affected in any way.