How to sound like Jimi Hendrix: 7 steps to follow
There's no doubt about the fact that Jimi Hendrix is the most influential electric guitarist of all time. 
Before him, guitar was probably not at that level of creativity, poetry, songwriting and overall energy that he expressed during his amazing live performances and his unforgettable albums. 
There's so much to say about his figure and how it influenced modern music and basically all the guitarists coming after him: from Steve Ray Vaughan to Eddie Van Halen, passing through Steve Vai, Malmsteen and Satriani till superstars like Prince, Bruno Mars and Lenny Kravitz. 
His sound was heavily influenced by classic bluesmen, but he added those psychedelic and "dirty" elements that were at the time totally original and unknown.
The sound of Jimi Hendrix is a combination of amplifiers, his super classic Fender Stratocaster and a playing that combined double stops, chords, and sometimes funky rhythms with heavy bendings, blues licks, and voice-related and noisy sounds to imitate human voices but also the sounds of bombs (one for all during the spectacular exhibition in Woodstock in which he played the national anthem while imitating with his guitar the sound of bombs dropping).
All these elements combined with his voice, and eccentric stage presence, left a deep sign in the history of music: the guitarist, the songwriter, and the character became all-in-one to express unedited poetry that will leave speechless the musicians of that era, and that influenced the next generations. 
Even today's new guitarist wave, like Mateus Asato, are heavily influenced by Hendrix. Most of the guitarists that belong to the New-Soul wave use a lot of Hendrix's ideas to give groove and swing feel to their guitar parts.
What's mostly unforgettable about Hendrix is also his very peculiar sound: dirty and straight to the heart. 
In this article, I will tell you how to sound like Jimi Hendrix: 7 steps to follow to have his sound and possibly getting inside his world.
Let's start!
1) The guitar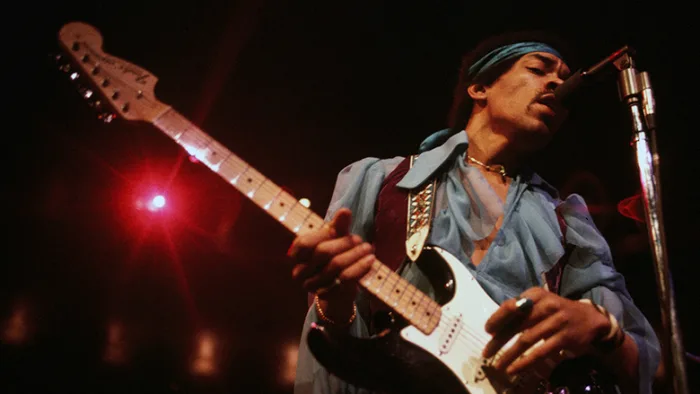 Hendrix's guitar was without any doubt one of a kind. He has been using mainly different models of the Fender Stratocaster, some Gibson Flying V, and Les Paul.
What was peculiar in its style was the fact that being left-handed, he played his guitar upside down but still with the strings in the same order as a right-handed guitarist.
Since the pickups were technically inverted, also there was a different ratio in brightness-darness for basses and high strings, and consequently, this characterized his sound a lot. 
If you want to start to imitate Hendrix's sound you have to orient yourself toward a Stratocaster (or S-type guitar), which means with 21 or 22 frets, and three single coils. 
The Fender Stratocaster Hendrix model is for sure the right choice to achieve this purpose:
Fender Jimi Hendrix Stratocaster - Olympic White with Maple Fingerboard
Fender Custom Shop Jimi Hendrix Voodoo Child Stratocaster, Journeyman Relic - Black
Fender American Vintage II 1961 Stratocaster Electric Guitar - Fiesta Red
A good low-budget alternative to start with is without a doubt the Squire Stratocaster, which contains already all you need to start to recreate your sound. 
Another solid-quality medium budget alternative could be the Ibanez AZ
If you have a higher budget, Suhr guitars are probably the best choice for Fender-oriented sounds. In particular the Surh Classic S.

2) The Amplifier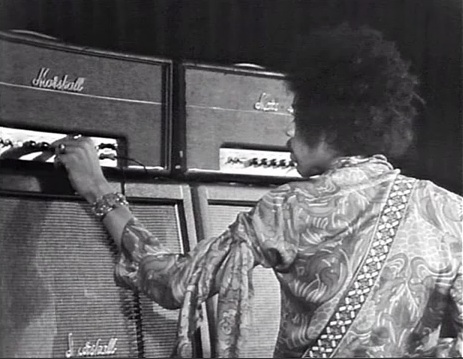 Hendrix's sound has been always associated with the Marshall Plexi 100 watt head amplifier. 
Jimi has been working a lot together with Jim Marshall. They defined the sound of rock and blues guitar for the following decades, and Hendrix became an incredible fan of the British sound when I moved to London.
He was a huge fan of Marshall Amps, and he almost used them exclusively during his career.
Hendrix was mostly using the Marshall Super 100JH 'Plexi' Head together with different 4×12 cabinets.
At that time, PA systems were still at the beginning compared to the technology that we have today, so every guitar player needed volume to be heard on stage. With its 100 Watts, the Plexi was the perfect machine for this purpose, and over the years, it became the most recognizable voice for British-oriented crunch sounds. 
Marshall Plexi
The Plexi has been main Jimi's amplifier for the most part of his career. This iconic amplifier has influenced with its sound all the following generations of guitar players.
The Marshall Plexi is for sure the amp that more than any other expresses power, definition, dynamics and the ability to get through any mix.
However, we are not in the '60 anymore and 100 watts are a bit too much, both on stage and both at home.
Since we don't want to fill in a divorce case and going to jail after that our neighbors called the cops, we can surely opt for amplifiers with the same sound quality but with less volume, or at least with switches that let us to reduce the power to even 30 watts. 
I have an article about the best modern amps for Rock and Metal, and you can find it here
Here are some examples:
Victory Sheriff 44
44 watts of pure classic British tone, a good alternative to the bigger Plexi, modern features and an amazing sound.
Marshall 1962 Bluesbreaker 30-watt 2×12″ Tube Combo Amp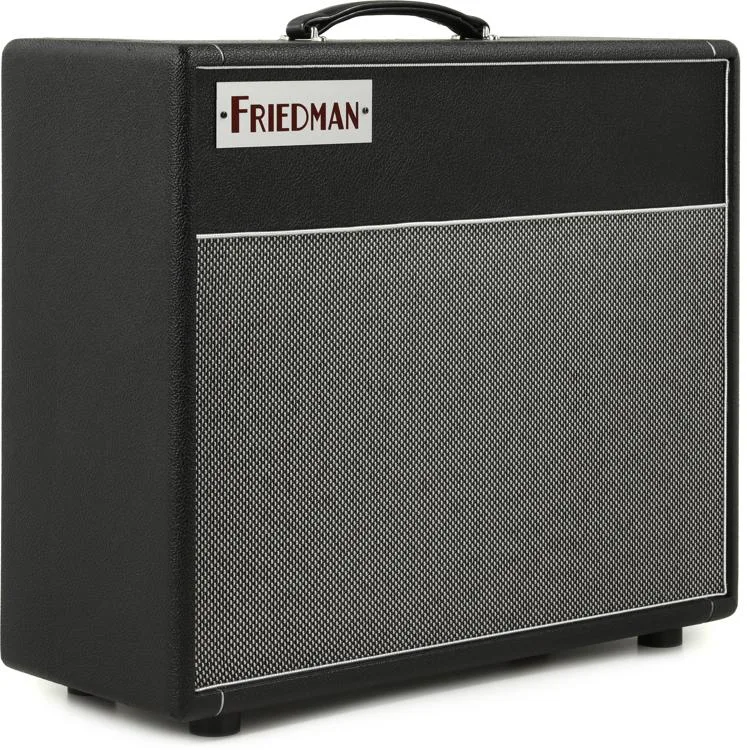 Friedman Twin Sister 40-watt 2-channel 1×12″ Tube Combo Amp
A correct EQ setting on the amp can become crucial to obtain the right sound. 
I advise you to do not exaggerate with basses, and be quite generous with middle and high frequencies, with half of the presence if you have the toggle for it. Hendrix's sound was very knifelike on the high frequencies, which will make your bending more present, dynamic, and expressive, and it will fill in the mix more, especially if you are playing in a trio. 
3) Cables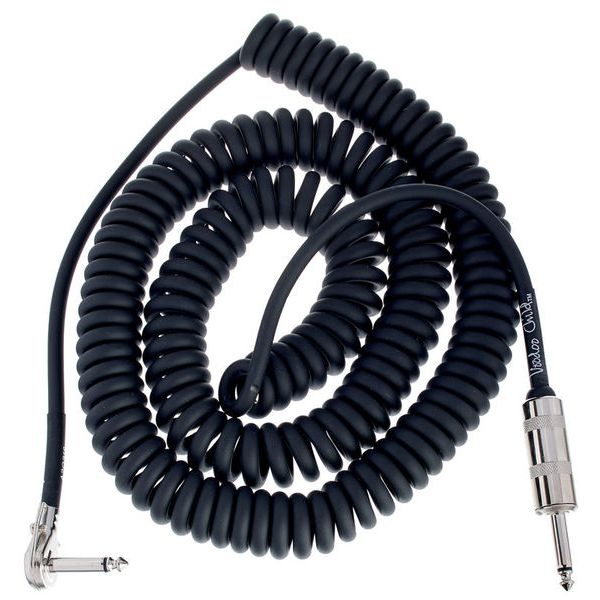 Hendrix loved telephone-type kind of cables, which can be seen during his live acts.
The reason is that they save the quality of the sound better, and they avoid losing signal along the effect chain. 
They can maybe be considered uncomfortable and unaesthetic by today's standards, but for sure they can help to get closer to Hendrix'sound and overall look.
4)Effects
For the first time in the history of Music, Hendrix has been probably the first guitarist that brought the use of effects to the next level. Not only he experimented a lot in the studio with panning, delays, and different types of reverbs, but also during live performances he uses effects to add more colors to his sounds. 
1. Fuzz
One of the effects that he used the most was the fuzz. The fuzz is a type of distorted sound, but more particular and sometimes even less definite than a normal distortion. The sound of the fuzz can be heard in songs like Purple Haze or All along the watchtower. 
There are two types of Fuzz: germanium and silicum. I definitely recommend the germanium ones, as they sound way more definite. 
One of the most famous is the Dunlop Jimi Hendrix Fuzz Face Mini, which is the exact same replica of the one used by Hendrix

Other options would be :
Germanium Big Muff 
Catalinbread Fuzzrite Germanium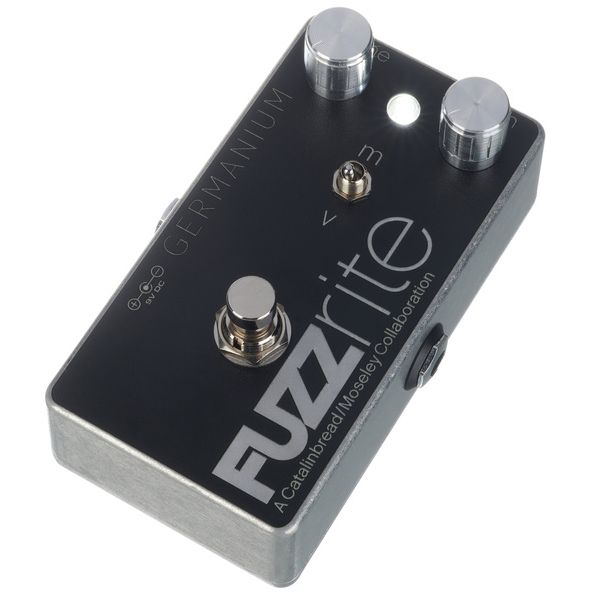 2. Wah-Wah
The wah is another effect that has been widely used by Hendrix. It can be heard in songs like Woodoo Child and it gives more expressiveness to solos and groove to the rhythm parts. The wah is basically a filter that can be controlled by feet and 
The wah has been then widely used in funk and rock music because it always gives any solo more punch and carachter.
Hendrix also used it for giving an additional color to certain riffs.
The one that he used the most was the Vox Wah-Wa pedal: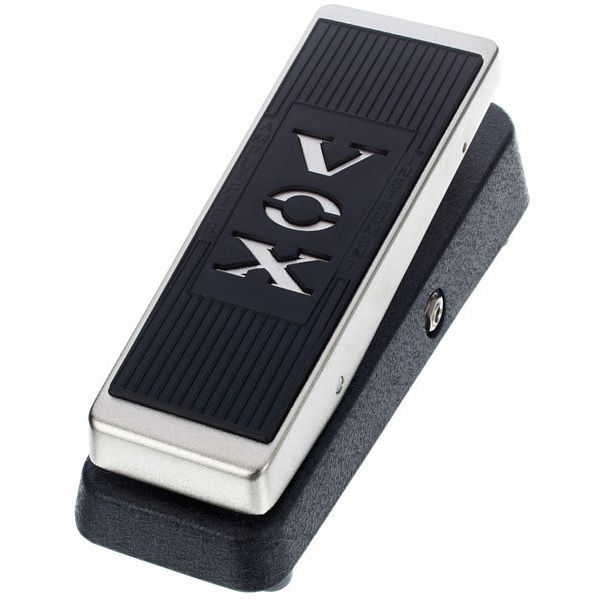 But there are also more options: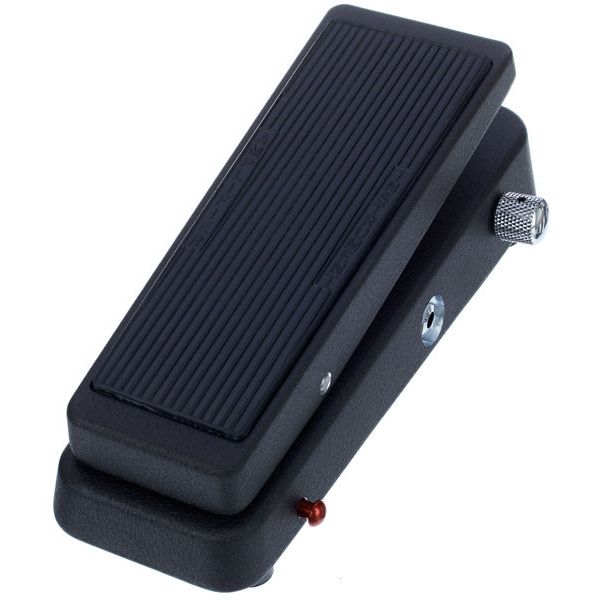 Dunlop Crybaby CB-535Q
Harley Benton Custom Line WP-60 Wah
5) Mini Amplifiers Pedals
Another very good strategy to obtain Hendrix's sound could be using your own amp, but adding pedals that emulate the sound of an amp in a small box. 
This is a very good option if you don't want to buy an enourmous, expensive and heavy Marshall Plexi, and you just need that ONE sound that will completely make the difference. It will also optimize your budget and it will be easier for you to carry a small pedal during your gig instead of an entire head, for example. 
Friedman's pedals are for example a good option for this purpose: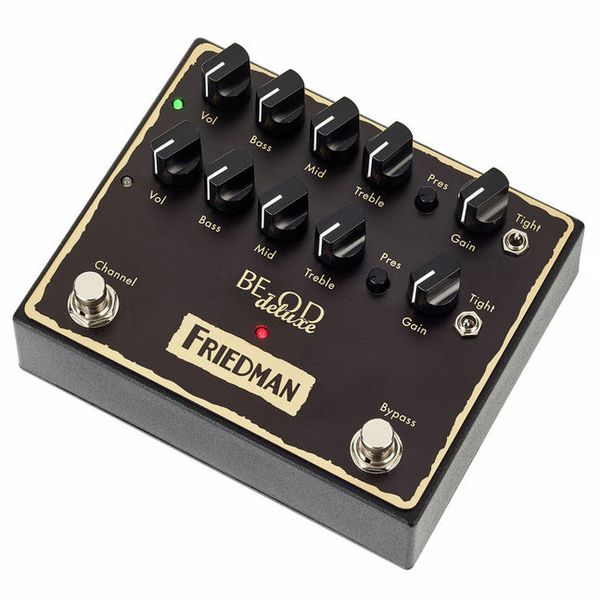 Friedman BE-OD Deluxe Overdrive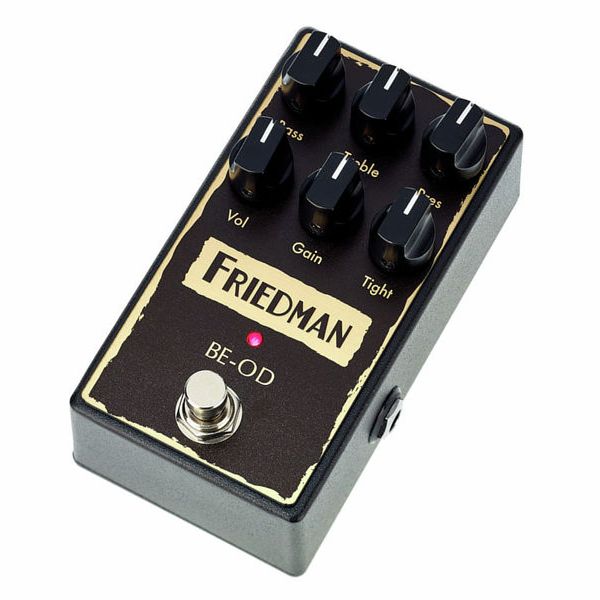 Friedman BE-OD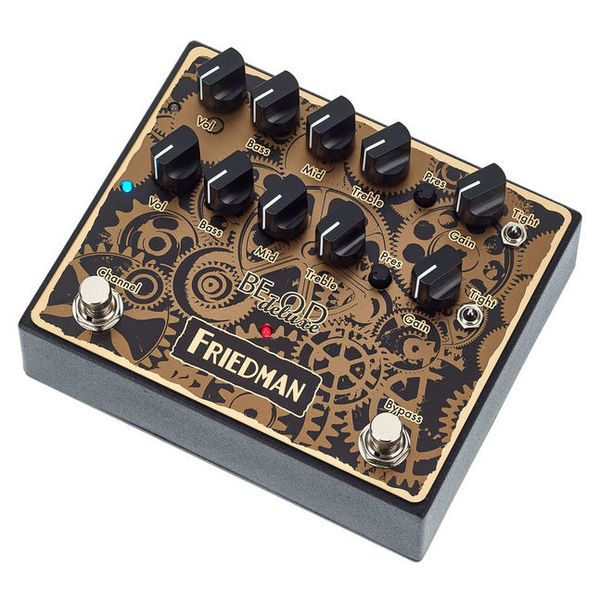 Friedman BE-OD Deluxe Overdrive Ltd.
Good alternatives: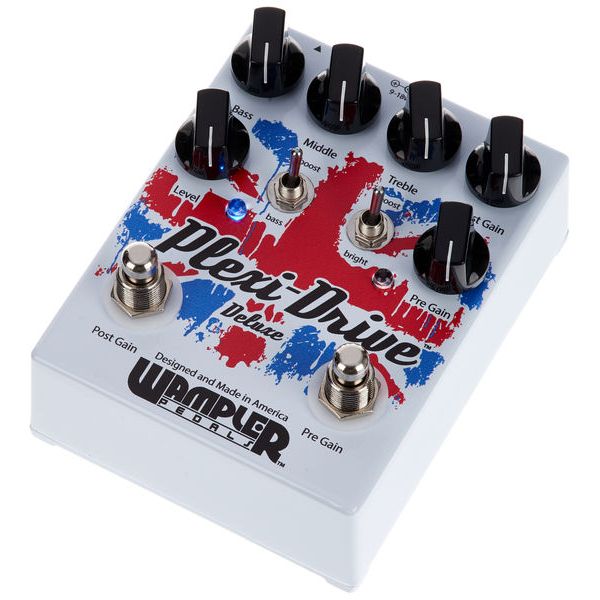 Wampler Plexi Drive Deluxe
Victory Amplification V4 The Sheriff Preamp Pedal
The Sheriff is a tube preamp pedal that allows for emulating the best of the British sounds.
6) Strings
Hendrix was mostly using 010-038 strings, tuned all one-half step-down, this means that from the 1st to the 6th the tuning will be Eb Bb Gb Db Ab Eb. 
The string set has to sound brilliant enough, with a good amount of high and middle frequencies. 
A good set of strings 010-046 should sound just fine, and it is perfect for any S-type guitar. Keep in mind you are going to bend a lot, and you will need to feel comfortable and in total relaxation. 
Here are some examples of strings you can use: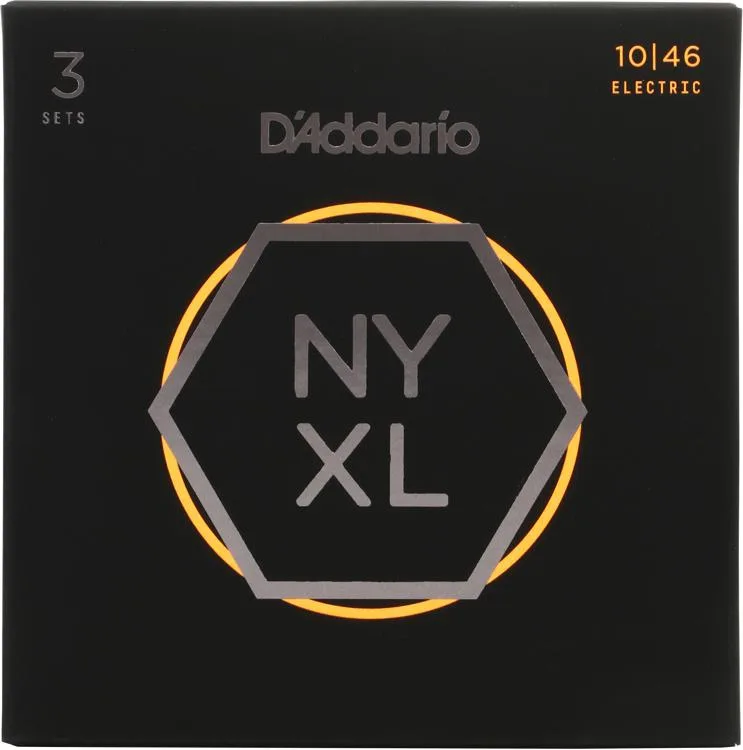 D'Addario NYXL1046 NYXL Nickel Wound Electric Guitar Strings – .010-.046 Regular Light (3-pack)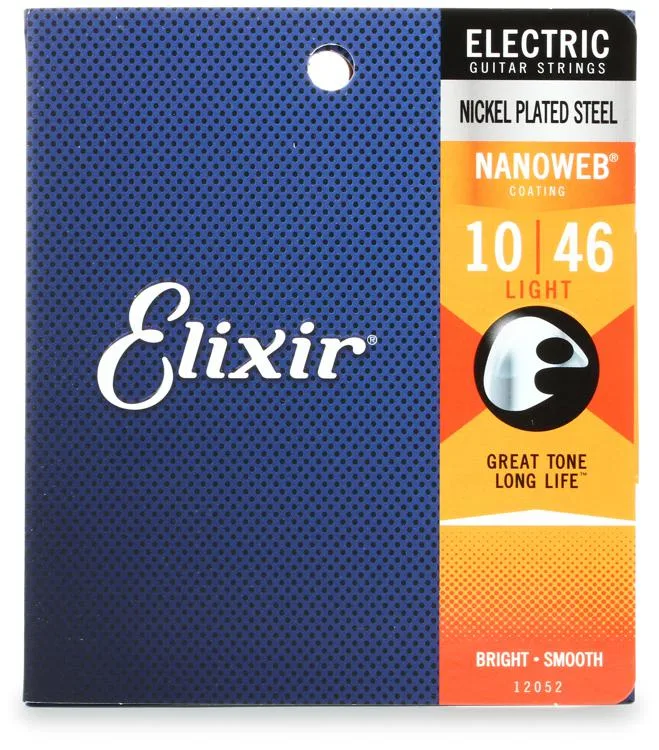 Elixir Strings 12052 Nanoweb Electric Guitar Strings – .010-.046 Light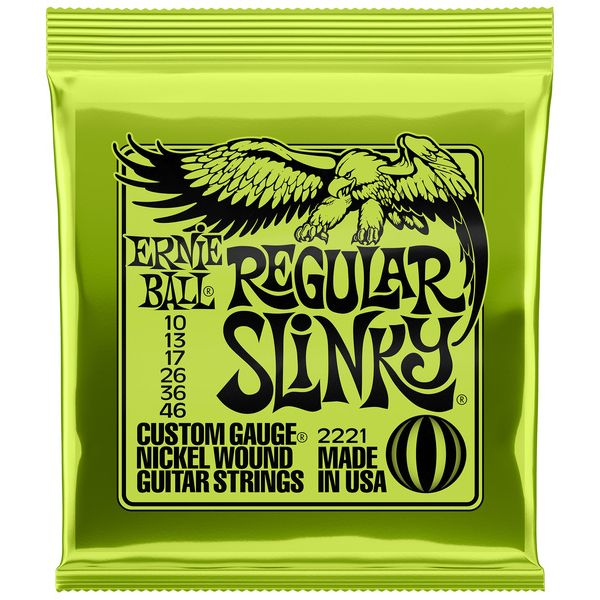 Ernie Ball 2221
7) Uni-Vibe and Octavia
The uni-vibe is the effect that has been used mostly in the latest part of the Hendix's carreer, especially in songs like  Star Spangled Banner, Machine Gun and Izabella. 
The concept behind the uni-vibe is the imitation of the rotating-fan effect in organs, but brought into the guitar world.
The uni-vibe is my personal favorite modulation effect: it sounds both like a tremolo and a phaser combined, but with more bass frequencies and an overall mysterious flavor.
The model used by Jimi is no longer in production, but today we have very good imitations like the:
Jam Pedals Retro Vibe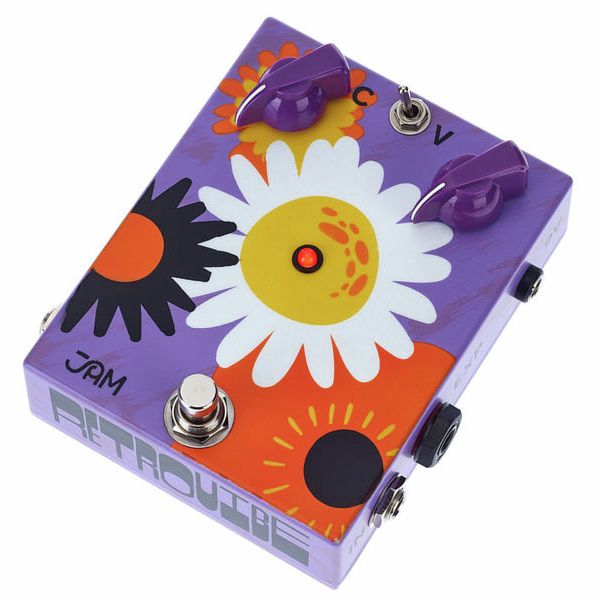 The Octavia is another effect that has been used a lot by Hendrix, especially in songs like  Purple Haze.
This effect doubles the sound and it creates one octave higher or lower (or both) to make the guitar sounding closer to a synth.
It goes very often in combination with the Fuzz, but it can be used separately as well.
Here's my personal choice for this pedal: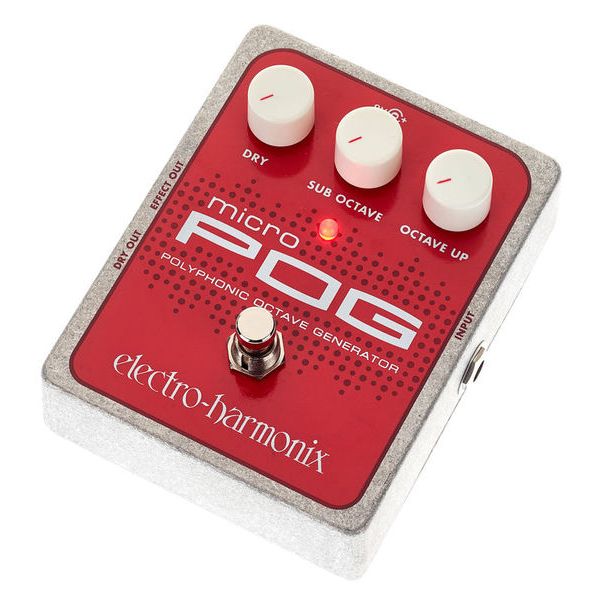 Electro Harmonix Micro POG
Other than the toys, sounding like Hendrix requires a good knowledge of rhythm guitar, especially concerning double stops approaches, sense of groove and shuffle, chords knowledge and a certain sensitivity concerning the use of clean and crunch sounds.
Hendrix was also a big fan of all the classic blues guitarists and if you want to listen to how his trio would sound today, definitely I recommend listening to the John Mayer Trio, one of my favorite albums ever. 
If you want to dramatically improve your guitar playing, please give a check to my Online Guitar Academy.
It's all for today, folks!
See you in the next article!
Ignazio
Note about the links: many of the links in this article are affiliate links. It means that if you will buy something after you click on one of them, I will earn a small commission. Nothing will ever change for you, and you won't be affected in any way.
My name is Ignazio Di Salvo, well, Iggy for all my friends as my name is difficult to pronounce for non Italian speakers.
I am an Italian Guitarist, Singer, Composer, and Music Educator living in Belgium.  
I am passionate about music production and writing, I publish two articles every new week about music and music production-related topics.